According to the U.S. Bureau of Labor Statistics, there are over 110,000 lost-time hand injuries in the U.S. each year. OSHA estimates that 71% of all hand injuries could be prevented with the appropriate use of PPE, specifically safety gloves.
Hand safety matters! Follow these tips to reduce risks and better protect your hands.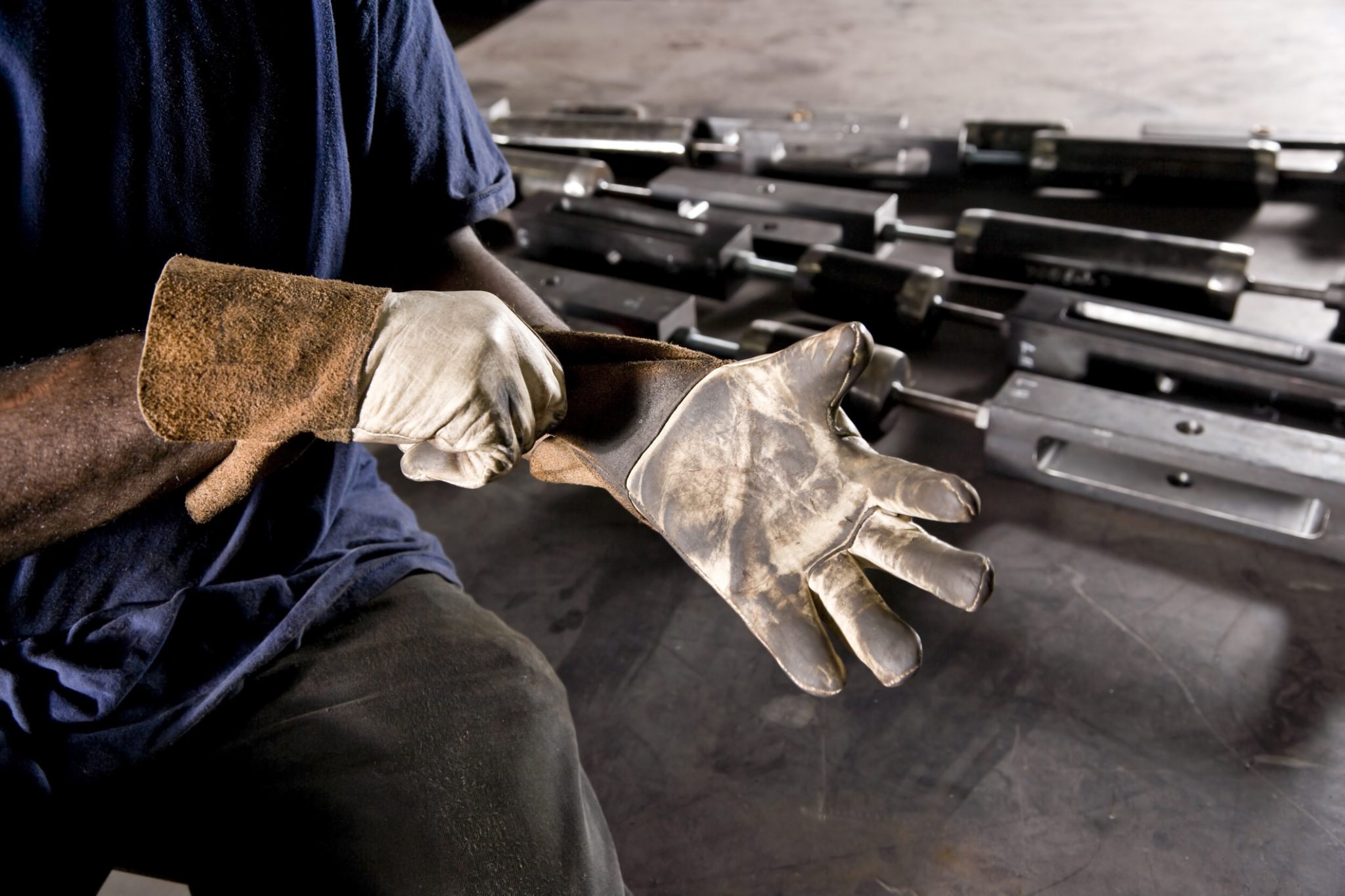 1. Choose the Right Glove for the Job
The wide variety of glove options, even within a single facility, can be confusing. Different gloves are designed to provide optimal cut, impact, heat, chemical, and abrasion resistance for specific scenarios and exposures. Wearing the wrong glove could be more dangerous than the hazard itself. Make sure you know the intended purpose of each glove and always use the right glove for the task at hand.
2. Use Gloves as Intended, and Don't Take Them Off
If you feel that you need more tactility or dexterity while wearing your gloves, or if your gloves are uncomfortable, talk to your safety manager. Don't attempt to do your job without wearing them. It's likely that an alternative glove will provide you with the dexterity and comfort you need without sacrificing protection. Your safety manager will help identify a solution.
3. Ensure a Proper Fit
A poorly fitting glove is a dangerous glove. A glove that is too large will decrease dexterity and increase fatigue because your hand has to work harder to keep it in place. A glove that is too small will restrict movement, create discomfort, and cause excessive perspiration. Know your glove size. Measure your hands, and be sure to select gloves in the right size. If you can't find gloves that fit you comfortably, talk to your safety manager.
4. Know When to Replace a Glove
All gloves, even reusable gloves, need to be replaced. Follow guidelines for the number of uses or number of hours each glove should be worn, and pay attention to your gloves for wear and tear. Examine your gloves before every shift, looking for snags, pulls, and peeling. If you see thin spots, holes, pulls, tears, or excessive saturation, discard it immediately and use a new pair.
5. Remove Jewelry from Hands and Wrists
Remove rings and bracelets before donning your gloves. You might not notice it, but even low-profile jewelry under your glove can warp the fit and affect a glove's protection and dexterity. The sharp edges of ring settings and bracelet clasps are particularly dangerous because they can create snags, pulls, and punctures. The smallest tug or piercing on the interior of your glove can significantly increase your risk of a hand injury.
6. Report Injuries Immediately
If you experience an injury, seek medical assistance immediately. Don't delay. Even minor injuries should be reported and addressed as soon as possible. Never wait to see if pain, bleeding, or discomfort will subside. The severity of injuries and long-term impact on hand wellness can be significantly reduced if incidents are evaluated and treated right away. Also, discuss close calls, misses, and injuries that nearly occurred with your manager so that you can identify the best way to avoid risks in the future.
By following these tips, you can improve safety and protect your most valuable tool – your hands.